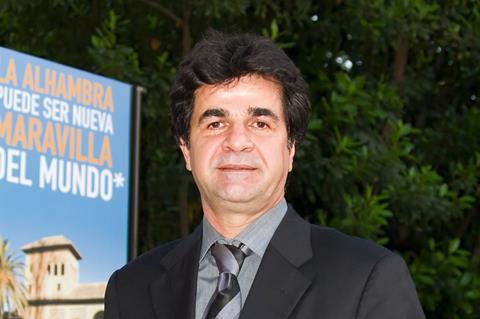 Venice Golden Lion and Berlin Golden Bear winner Jafar Panahi has been told by the Iranian judiciary he must serve a six-year jail sentence after being arrested for criticising the government, according to media reports. 
Panahi, who was arrested in Tehran last week, will have to serve a previously handed down sentence.
"Panahi had been sentenced in 2010 to a total of six years in prison… and therefore he was entered to the detention centre of Evin to serve his sentence there," judiciary spokesman Massoud Setayeshi told reporters.
Panahi was arrested last week after going to the prosecutors' office with colleagues and lawyers to inquire about the earlier arrest of fellow Iranian filmmaker Mohammad Rasoulof and was himself detained.
Panahi was convicted of "propaganda against the system" in 2010, following his support for anti-government protests and a string of films that critiqued modern Iran. He was also barred from leaving the country and from making films. Panahi originally served two months in prison after his 2010 conviction before being granted a conditional release that was revocable.
Rasoulof and fellow Iranian filmmaker Mostafa Al-Ahmad were arrested on July 8 by Iranian authorities over an appeal they posted on social media speaking out against the repression of civil protestors in the country. Their arrests have sparked growing film industry protests around the world.
One of Iran's most influential filmmakers, Jafar Panahi's 1995 film The White Balloon won the Camera d'Or at Cannes in 1995. He won the Golden Leopard at Locarno for The Mirror in 1997, then the Golden Lion at Venice for The Circle in 2000. Taxi won the Golden Bear at the 2015 Berlinale.
The International Coalition for Filmmakers at Risk (ICFR) published an open letter on Friday (July 15) to protest the wave of arrests amongst the filmmaking and artistic communities in Tehran.
In the letter, the ICFR says that "one of Iran's most prized national treasures, Jafar Panahi, was arrested as he made enquiries about Rasoulof and Al-Ahmad at the state prosecutor's office on Monday as the result of an outstanding 13-year-old sentence, the six-year balance of which he began serving this week, there being no statute of limitations on cases of the so-called "national security"."